'Letters to Las Vegas' initiative strives for healing after national tragedy
On October 2, the day when news of the Las Vegas shootings plastered the front pages of all news outlets, senior Kayleigh Travins was at the gym, shocked by the scenes on the glaring TV screens.
Motivated to do something back in her Northborough-Southborough community, Travins immediately developed an initiative for students to write letters to those affected by the events in Las Vegas.
"It was just so upsetting," Travins said. "I hate not being able to do something, just watching it. I thought about what I could do to actually do something. We all respond financially and provide police but we're not emotionally there for them. We might do a moment of silence, but that's not enough. So I thought about sending a bunch of letters, but I can't send 200 by myself so I needed help. And I thought it would be a great opportunity for students in our school to feel like they're making a difference and feel like they're supporting them and empowering everyone to feel like they're making a difference in this situation."
With the goal of enlisting help from the entire school, Travins hopes to accumulate as many letters for Las Vegas as possible. The letters will then be mailed to a police station in Las Vegas for distribution to those affected by the tragedy.
"I want these letters to be something that brightens their day," Travins said. "Through everything, I'm sure they're getting support from people but even a handwritten letter is just something you don't get a lot. And just knowing, someone they don't know from Massachusetts, across the United States, took the time to send this supportive, warming letter to them I just feel like would make their day and be positive in a time of darkness."
Through these letters, Travins hopes that students can realize the importance of being engaged with what has been happening around them.
"It's just important for everyone to stop and take time rather than just have a day that we support through a moment of silence or wearing colors. Instead, doing something for them," Travins said.
Senior Rowan Moreland hopes her letter reminds people that they are in her thoughts and she's "praying and supporting them."
"It's important for me to reach out to others during such tragedies because I want to show that everyone is with them emotionally," Moreland said.
For Travins, writing letters to those affected brings those in her community closer to the tragedy, allowing them to sympathize with those affected, cope with what happened and heal.
"Even for people who weren't in the tragedy, it's a very confusing and upsetting time because something like this is going on and it's really hard for us to wrap our heads around, but doing something like this helps us grieve and it helps to come to terms with it and get over it as well as knowing what is going on in their lives and trying to understand how they would feel," Travins said. "And then, for them, it's really important because they know that they're being supported rather just seeing it, they're really feeling supported. And that's really important."
About the Contributor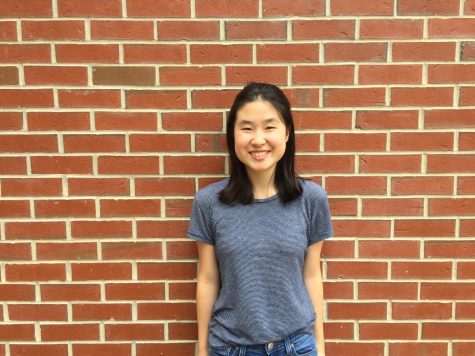 Cassidy Wang, Editor-in-Chief
Cassidy Wang has pursued journalism since her freshman year. As A&E editor her sophomore year, she reported on theatre productions. As news editor,...