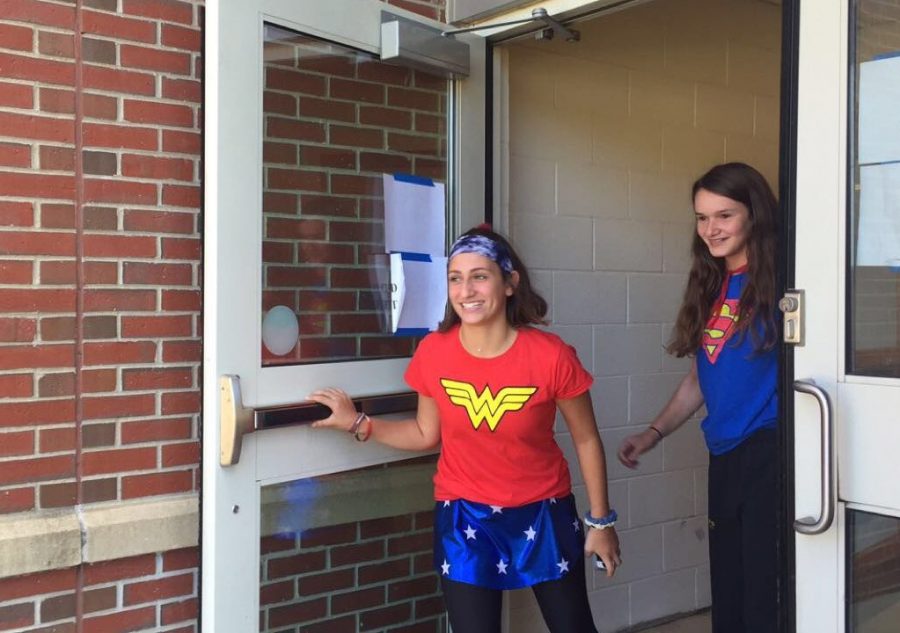 Photo Carey Davis
Upgraded security alarms were installed on the exterior doors leading into the boys' and girls' locker room hallways, for increased safety and to enhance the previous system with a louder, more reactive model which has caused annoyance for some teachers, coaches, and athletes.
Facilities Director Mike Gorman said the purpose of the new security alarms, which sound after a door is ajar for 30 seconds, is to strengthen and improve the school safety system.
"[Security alarms] have always been in place- not just this year," Gorman said. "We just enhanced the program that has always been in place."
According to principal Tom Mead, the addition of the alarms was a part of a larger conversation on the administration level about improving school security.
"That larger project includes new and improved cameras," Mead said. "So we have more cameras and they are better quality."
The card access system [which was instituted last year] was among the many improvements made to security during school hours. The new alarms further maintain a sound level of security after school as well.
Although agreeing with the intent of the new security alarms, health and fitness teacher Kristen Morcone believes they should be modified for less annoyance during after-school hours.
"I think the alarms have good intent during the school day to keep intruders out and students from leaving," Morcone said. "However, I think we should be able to adjust them after hours for sports and extracurricular activities. That's when it seems to be a nuisance."
Some athletes entering and leaving the building after school find the frequent sounds of the alarms irritating.
"I find it to be annoying," freshman field hockey player Tara Polackal said. "The alarms should be on after when school is closed, when all the sports teams are done and everyone's out of the building."
Even with new security measures implemented, Mead stresses that students should be diligent in reporting sightings of adults without badges.
"We rely on that information because sometimes people do slip by," Mead said. "In our world, that's how security has to be. It has to be the consciousness of the entire organization, backed up by doors that lock and cameras that work."
Although emphasizing a strong security system, Mead does not intend to introduce additional security measures in the near future.
"We have to strike a balance between access and security," Mead said. "We have to find some middle ground so that we don't lock the school down completely or we don't have it wide open… How do we give access to all the right people and we deny access to all the wrong people in a simple world?"