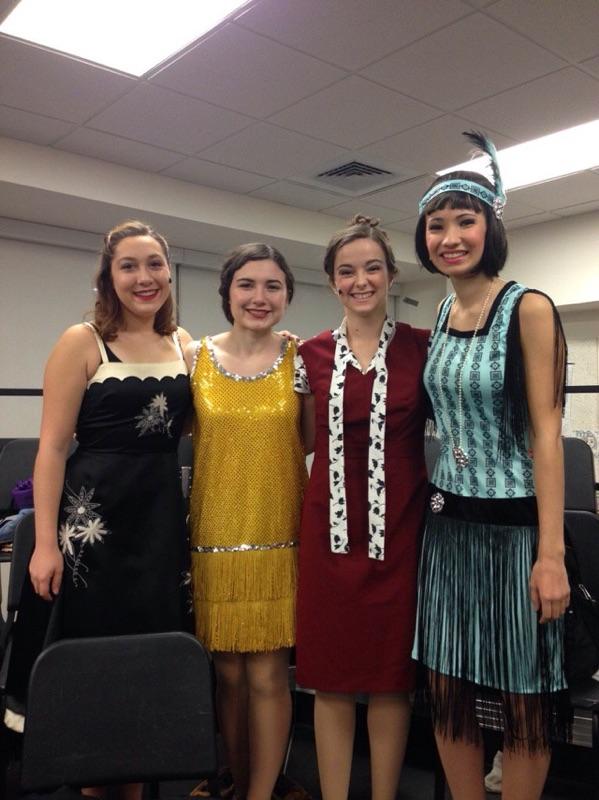 Photos Jen Fox
A musical about football, love, and education, "Good News" incorporated both athletic and theater roles, and was showcased December 3-6 in the auditorium.
Written by Laurence Schwab and B.G. DeSylva and set in the 1920s, "Good News" connects the worlds of football and education when Tait College football player Tom Marlowe (senior John Clark) needs to pass an exam in order to play in a big game against Colton College. Studious Connie Lane (senior Sarah Milnamow) converges paths with Marlowe when she is assigned to tutor him for his upcoming exam, leading the couple to inevitably fall in love, but with often difficult complications.
"This show is a simple story," Director Tom Alera said. "It's not much of a story; it's about love and football. The goal of this show is just very much entertainment in the love of sports and the love of college."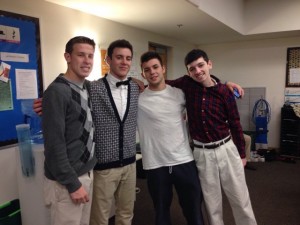 In addition, Alera believes the music in "Good News" helps to build an enjoyable production.
"I think the music in this show is what makes it the old 1928 standards that we all love and know about," Alera said.
For Milnamow, the best part about putting on musicals regards the people she gets to work with.
"[Along with Alera and other cast members], all the football players are bringing a new dynamic to the show," Milnamow said. "I just enjoy being with all these people all the time."
According to Milnamow, the most challenging aspect of putting on "Good News" was the lack of time because of differing schedules among the cast.
"[Scheduling] was difficult but it pushed us just to work even harder, and ultimately we ended up with a better show," Milnamow said.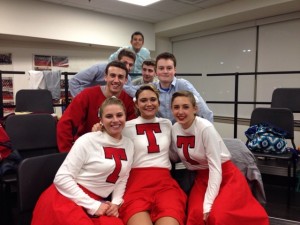 For Clark, singing was the most difficult part for his role in "Good News," but he saw the ability to put on a show people enjoyed as the most rewarding aspect.
"Mr. Alera can do wonderful things with very few resources," Clark said. "I hope audiences take away that theater is a wonderful place."
For Alera, a rewarding aspect of producing "Good News" was bringing various students together from athletes to studious students to musicians to actors on stage.
"That's the big deal for me: to watch the athletes on stage and do something they've never done and end up absolutely loving it," Alera said.

"From the football players being in it, the idea that you can integrate all kinds of people and do good theater that is not just your average high school theater [is rewarding]," Milnamow said.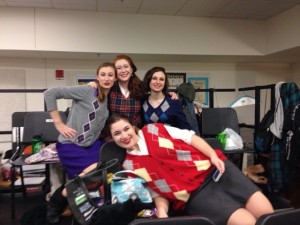 Another important aspect of "Good News" to Milnamow is its theme of fate.
"There are some things that are controlled by fate but some things that you have to take control of yourself; that's a big theme," Milnamow said.
Milnamow always learns something new in the experience of putting together every production.
"When you say your lines, you gain greater awareness than you had before," Milnamow said. "Or you see the value in a certain line, a certain scene, or a certain interaction, because it's different every time."