Review: The Holiday is perfect blend of romance, wit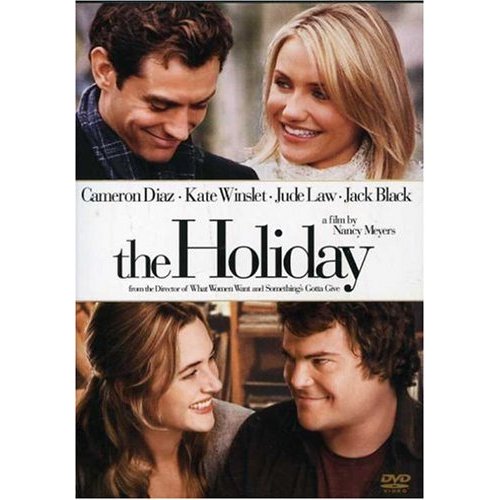 There's no place like home for the holidays, so curl up by the fire in a cozy blanket with a hot chocolate in hand and put on "The Holiday".
The film follows the lives of Los Angeles workaholic Amanda (Cameron Diaz) and Londoner Iris (Kate Winslet) as they swap houses with each other for two weeks during the holidays. Both women are trying to escape their troubled love lives at home. Iris is in love with her womanizer boss while Amanda finds her long-time boyfriend cheating on her with his secretary. While living in Iris's home in the English countryside, Amanda meets Iris's brother Graham (Jude Law) and sparks fly immediately between the two. In Los Angeles Iris becomes friends with Miles (Jack Black), a friend of Amanda's ex-boyfriend, and her feelings slowly start to develop for him.  
If you like heartfelt romantic comedies, "The Holiday" is the perfect movie for a winter's night-in. "The Holiday" has the right blend of romance, comedy, and heartbreak. I love how the movie puts a twist on your average chick-flick romantic comedy. The audience cares for each character throughout the course of the movie because each one is relatable in their own way. "The Holiday" has the romance of "When Harry Met Sally" and the wittiness of "Bridget Jones's Diary".
This December, be sure to add the The "Holiday" to your holiday movie list.