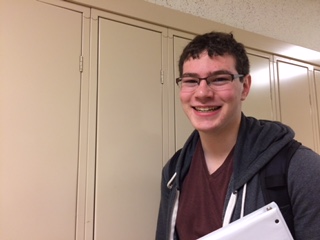 Darby Kim
Q: What do you like most about being a senior?
A: "I like that we have senior privileges because it's great to take a break from classes and also get outside food."
Q: Who is your favorite teacher that you've ever had?
A: "My favorite teacher would be… Oh that's tough all my teachers have been super cool. Dr. Puma was really amazing but he retired so I'd have to say Ms. Coppens."
Q: Do you play a fall sport, and if you do what sport?
A: "I do not do a fall sport."
Q: What is your favorite hobby?
A: "I love to cook, especially baked goods."
Q: What are you most excited about doing this year?
A: "I'm most excited to graduate and be able to move out into the 'real world' and experience college and all the different experiences."