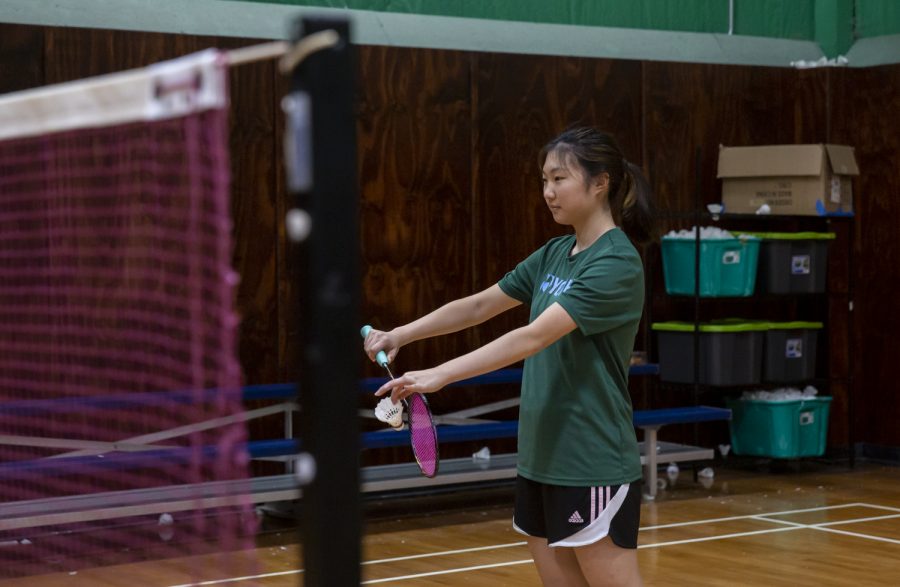 Brianna Tang
Junior Jen Cui represented the United States at the Pan Am Junior Badminton Championships in Mexico this summer, placing third in the U17 Women's Doubles category.
After being introduced to the sport at eight years old, Cui started playing regularly with her father. Now, she's one of the top players of her age group in the United States.  Her older brother, Alex Cui plays the sport as well. He started a badminton club at Algonquin, and graduated in 2016.
"[My brother] started playing competitively, and I just followed in his footsteps," Cui said.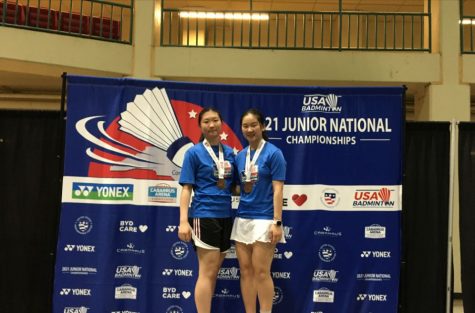 Cui trains multiple days per week at AC Academy, and often competes at both local and national tournaments. She played well in multiple smaller tournaments to qualify for the Pan Am Junior Championships.
"Before [the tournament in Mexico], there was a national tournament, where if you placed high enough, you could get in," Cui said.
Her partner, junior Angie Huang, whom Cui has known for three years, did not train with her in advance before going on this trip. 
"They live in California, so there's a lot of distance between us," Cui said.
Cui said that her and her partner's attacks on the court are a beneficial asset to their game.
Over the weeklong tournament, Cui and her partner played three games and ended with a 2-1 record, beating the teams from Jamaica and Mexico. The winner of her category was a pair also representing the United States. In all categories, 213 people from many countries competed at the junior level.
Cui's coach, Andy Chong, was the head coach of all 65 players on Team USA at the event. He is also her coach locally. Chong began playing badminton at age 11 and represented his country of Malaysia starting at 16.
Chong said Cui is a very dedicated and smart player on the court.
"The way I teach a player is I teach them how to think for themselves on the court," Chong said. "[Jen] picked it up very fast."
Chong has been coaching Cui for over five years. With his help, she will need to compete at tournaments from now until April in order to qualify for the Junior International Trials. These trials are a step on the way to the Pan Am event that Cui attended last year. She has multiple tournaments to look forward to in the near future, including the Northeast Open Regional in Nov.
Cui is still deciding what her future in the sport will look like.
"I'm not sure [about playing professionally], but I'll definitely still play," Cui said.