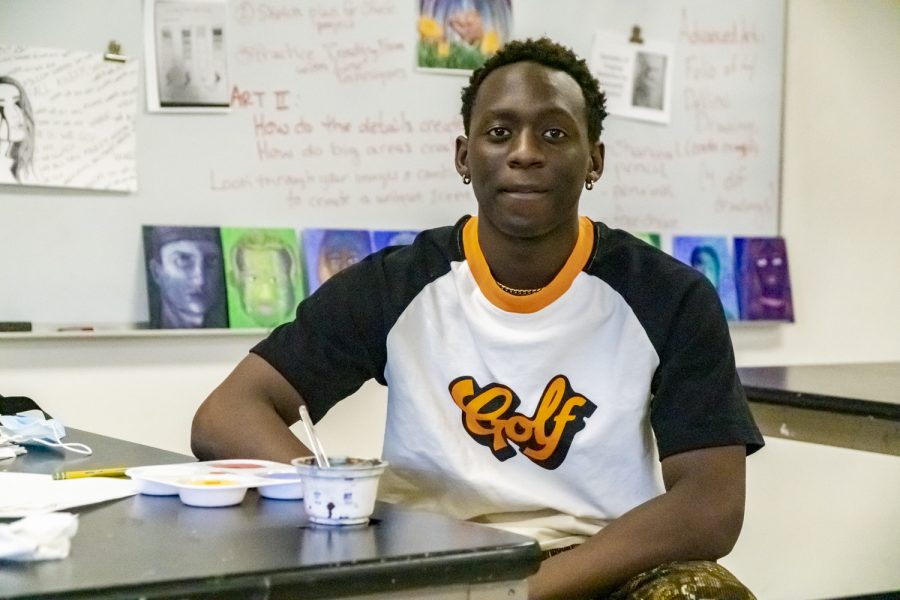 Priya Maraliga
Senior Deji Soboyejo creates music on Spotify and writes tracks about his personal experiences.
Soboyejo spends a lot of his free time creating music about his life that can't be put in any particular box in terms of style.
"My music doesn't fit one genre; I would say my sound is very alternative," Soboyejo said. "It is a mix of multiple genres — mostly R&B, pop and jazz."
Just like his sound, his biggest musical influences come from varying places across the musical spectrum.
"I'd have to say Pharrell Williams, Tyler the Creator and Stevie Wonder are three of my biggest influences," Soboyejo said.
Soboyejo started his music career a few years ago as just a fun hobby, but that hobby became a passion over time.
"I started out just playing around with it for fun during my sophomore year, but over time I have become very passionate about my music," Soboyejo said.
Soboyejo's music is true to him and focused around his life.
"My music is about my personal experiences and inner questions I ask myself, and just appreciating the beauty of life," Soboyejo said.
Soboyejo has already seen a little success in his music career. His three tracks he has released have generated positive feedback, but Soboyejo has some big goals ahead.
"I want to be a professional music producer or songwriter," Soboyejo said. "The most important thing to me is being able to take care of myself while doing what I love."
Soboyejo plays the guitar and the piano, which he says is helpful when it comes to the process and having a solid understanding of music. Soboyejo really enjoys making melodies, but the biggest challenge for him is post production.
"The biggest challenge is definitely mixing and mastering the song," said Soboyejo.
Some exciting news for Soboyejo's fans is that he says his best tracks are still in the vault.
"My favorite songs I've made aren't even out yet,"  Soboyejo said.