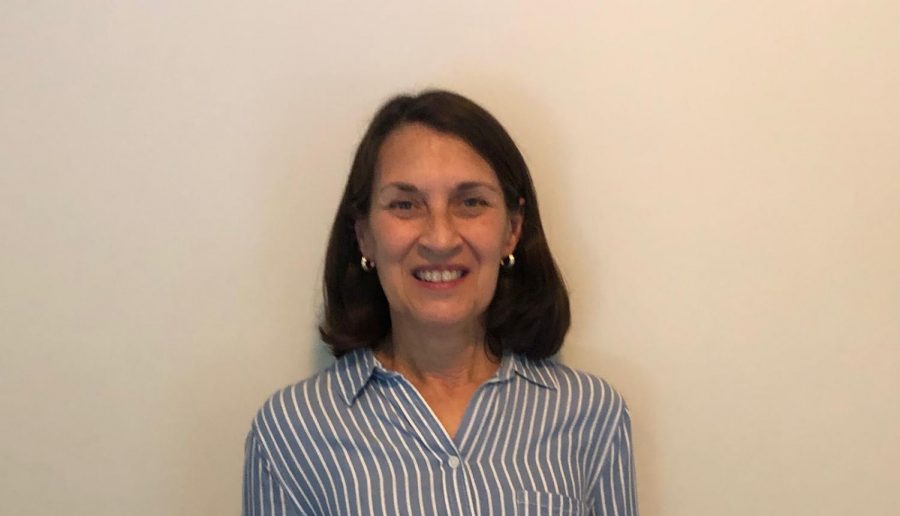 Submitted Sheree Caron
After nine years of working as one of the school nurses, Sheree Caron is retiring and her positive influences on both students and faculty will be remembered.
According to Caron, she is retiring with a better understanding of nursing skills and of the educational system. 
"My experience at Algonquin has been educational in so many aspects of my life," Caron said in an interview via email. "The daily and ever-changing challenges of the Health Office have resulted in the expanding of my nursing knowledge and skills."
Nurse Justine Fishman has worked with Caron in the health office for the past nine years since Caron was hired. 
"Her [biggest influences at Algonquin] are consistency and attention to detail, and her honesty and willingness to find a solution to student issues," Fishman said in an interview via email. 
According to adjustment counselor Deborah Guterman, Caron worked really hard to meet the needs of students and staff. 
"She takes her job very seriously," Guterman said in an interview via email. "What some people may not know about her is that she is also very funny. She tells some of the funniest stories." 
Guterman says that Caron was a valued member of the School Assistance team who offered good insights and ideas. She also established very nice one-on-one relationships with some students. 
"I am proud to have been a part of the extremely dedicated and talented team of educators and support staff at Algonquin," Caron said. 
Caron looks forward to spending time with family, traveling and finding time to volunteer.
"My immediate post retirement plans are to spend time with my first grandchild, due to arrive this July," Caron said. "In the long term, I hope to travel with my husband and find time to volunteer."
Caron's support and dedication to the Algonquin community will be missed.
"What I will remember most is learning about each other," Fishman said. "I will cherish her support and friendship. I will miss seeing her every day, but am committed to staying in touch."