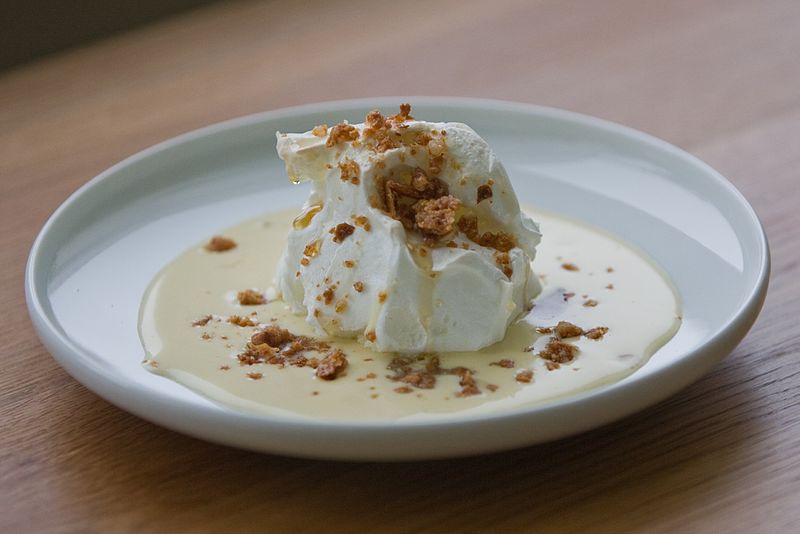 Permission Juhan Harm
English teacher Sara Stein's recipe for snow pudding
Ingredients
1 Tbsp Gelatin

¼ cup water

1 cup boiling water

¾ cup sugar

Few grains salt

¼ cup strained lemon juice

1 Tbsp grated lemon rind

3 egg whites, stiffly beaten 

½ pint whipping cream, whipped custard sauce
Soak gelatin in cold water for 5 minutes. Add boiling water and stir until gelatin is dissolved. Stir in sugar, salt, lemon juice and rind.
Chill in bowl of ice until thick like molasses, stirring mixture occasionally. Beat until frothy. Fold in stiffly beaten egg whites and whipped cream.
Turn into wet 6 cup mold. Chill several hours or overnight. 
Unmold and serve with custard sauce