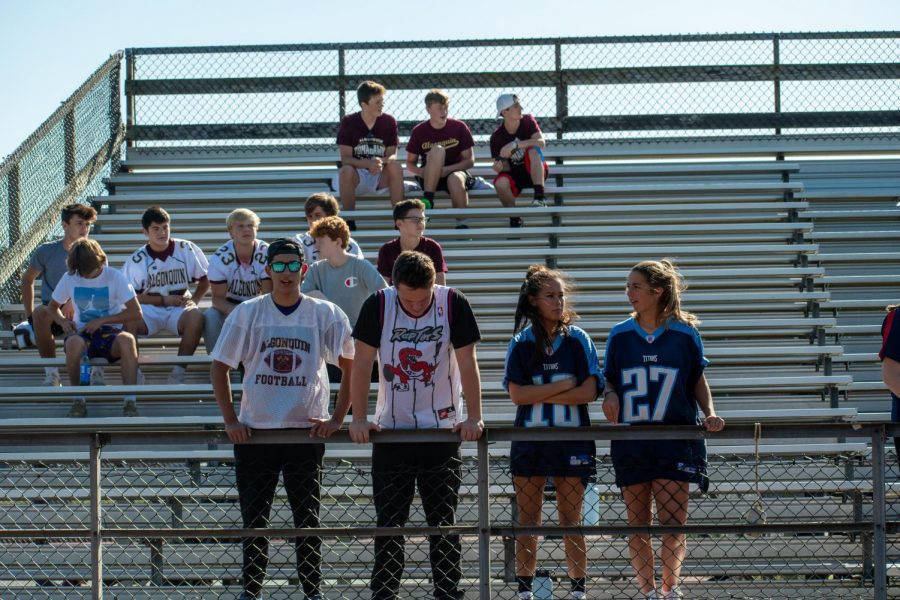 Jonny Ratner
This year, there will be changes to the annual Thanksgiving football game pep rally, which will take place in the gym at the end of the half day on Wednesday, Nov. 27, to improve school spirit.
After seeing a decrease in T-Hawk pride, Student Council will implement new strategies to increase the amount of school spirit leading up to and during the pep rally.
"[Student Council] recognizes that school spirit is on a decline," senior and Student Council president Apple Lin said. "Part of that is because a part of our school culture is to not participate in school spirit; to not participate in spirit days or anything related to, basically, T-Hawk pride." 
At the beginning of the pep rally, a drone will fly over the senior class and film them standing in the shape of an A for Algonquin. The footage will be part of the lip dub Student Council is planning to film later in the year.
In addition to regular class decorations in the gym, there will also be more decorations throughout the school. Each grade's steering committee will be in charge of decorating a designated section of the building. Along with this, an email was sent to club advisers and team captains encouraging them to create posters for their club or team to hang outside the gym.
Clubs and sports who have won awards or championships will also be recognized during the pep rally.
"I think at the end of the day [the student body] all needs to rally together and start participating," Lin said. "I think that's the only way that we can turn things around because I think that T-Hawk pride is something that is generated from the student body."