OPINION: Bring in equal support for girls', boys' teams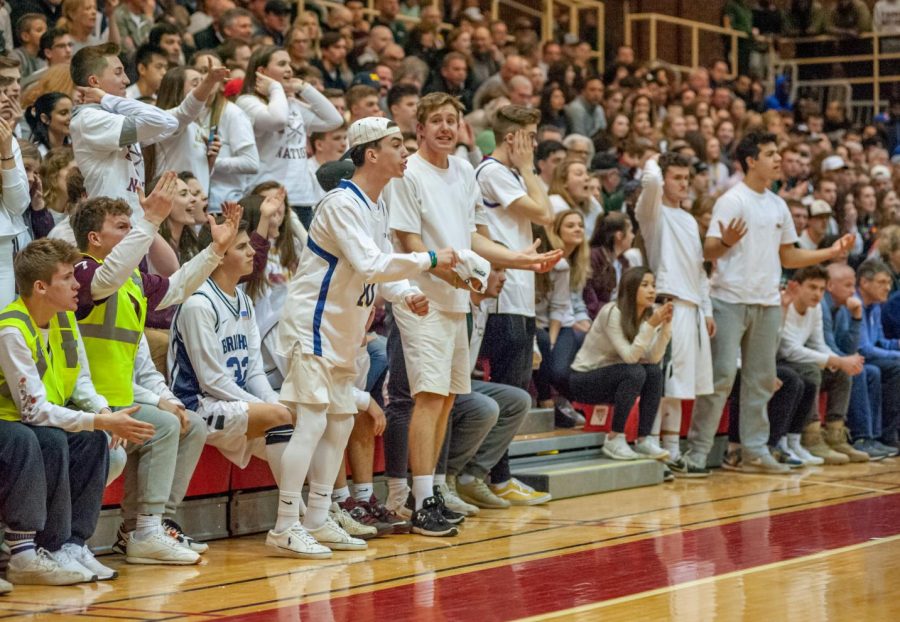 It's a Saturday night in the middle of winter. As you stroll past the parking lot you see a flood of people. As you walk into the freezing rink, you pay $5 to go into the packed stands. This is typical for a boys' ice hockey game. Switch around the same situation but for girls, and the stands are barely filled.
As a girl and a two season varsity athlete, I get let down at every game when I see almost no fans from Algonquin in the stands. There are a few parents and possible younger siblings, but no students supporters.
Both boys and girls typically publicize their games, putting them on their Instagram stories saying, "Come to the home game at 6:10!" and yet the whole school seems to show up to the boys' games rather than the girls'.
Sure, it may be difficult to attend some games because of transportation, homework or  school. But if people are free to travel ten minutes to a boys' home game on a Saturday night, why aren't they willing to do the same for a girls' game?
When I asked several people how many boys' games they've attend this year at Algonquin, the majority said between eight to 10, or even more. When asked the same question but for girls, the majority said one to three.
Some may argue that boys' sports are more "entertaining" because there's more "contact" or the boys can jump higher and run faster, but for almost all sports, the rules and conditions are the same.
I strongly believe this issue needs to be addressed and  raise people's attention to the difference in the number of fans at boys' games and girls' games. The amount of fans girls get at their games is ridiculous compared to the enormous crowds and cheering fans at the boys'. Therefore it is unfair to the prepared, excited and talented girls to go out and see no support from kids at Algonquin.
I believe students at Algonquin should make a greater effort to attend more girl's games when they have the chance. They are very entertaining and can lead to a good time especially if you bringing friends.