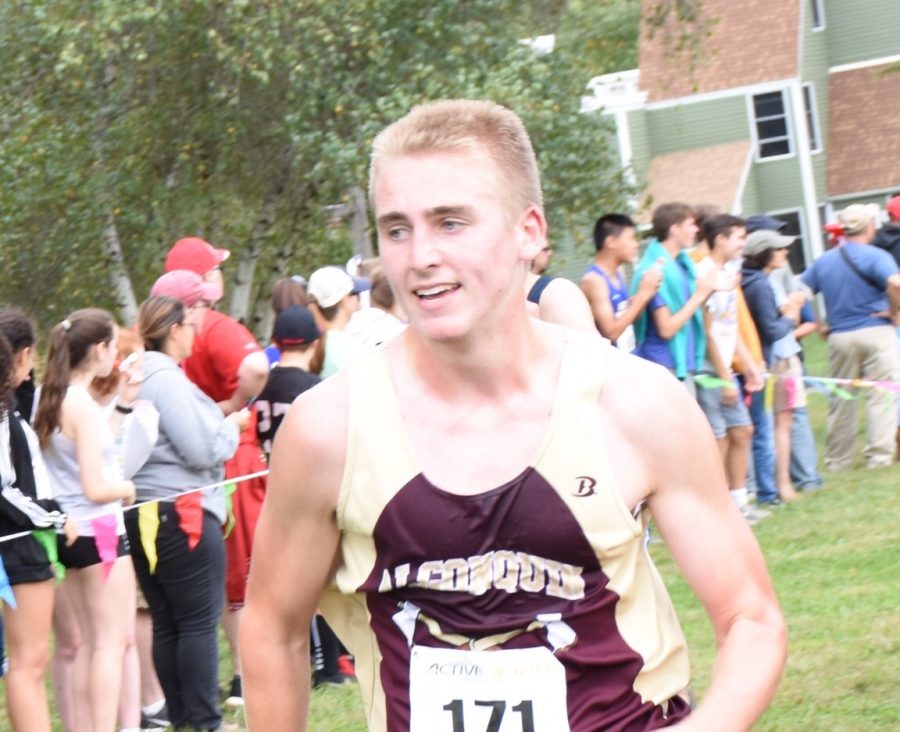 Submitted Nate Rhind
Senior Nathan Rhind will be running his first marathon on Monday, April 15 when he is running the Boston Marathon. He is raising money for the Michael Lisnow Respite Center in Hopkinton. Click here to donate. 
Q: What cause are you running for?
A: "I am running for The Michael Lisnow Respite Center in Hopkinton. It is an organization that helps people with disabilities and their families. During the day there are adult programs and also some for teens. It gives them an outlet for them to explore their passions and also give their families a rest and allow them to regroup."
Q: Why did you choose that organization?
A: "I have been involved with it through youth ministry at my church for a lot of years. My youth minister works at the respite center, and he has been a great influence on me.  I just thought that it was a good organization for my first marathon; it is a good place to start."
Q: When did you start training for this?
A: "I did cross country in the fall, and it was the first time I did a running sport at Algonquin because I had never done track or cross country, but I have always loved running. I loved being a part of [the cross country] team; the camaraderie kinda inspired me to take running to another level. I probably started training in February, which is kinda late, but it's been really good so far, and I am really enjoying it."
Q: Have you faced any major challenges along the way?
A: "I think a major challenge is the discipline of it. Like, regardless of the weather, having to go on long runs on the weekends is the most critical part. Also, I have to keep an eye on nutrition and stretching, more of an extent now than before because the miles are adding up."
Q: What are you nervous for or are you nervous?
A: "I think that I am a little nervous. I hope that everything goes to plan on race day, and I am counting on my preparation to carry me through. So I guess, if anything, I am nervous for the last six miles."
Q: What is your last meal going to be before you race?
A: "Probably gnocchi because I am a big pasta fan. It is filling and good for carb load, so I will see if I can get that."
Q: What are you looking forward to?
A: "I am really looking forward to before the race and seeing some of the clients at the respite center. This is their biggest fundraiser where they get one third of their donations. I also will be seeing some of my friends along the course which I am looking forward to."