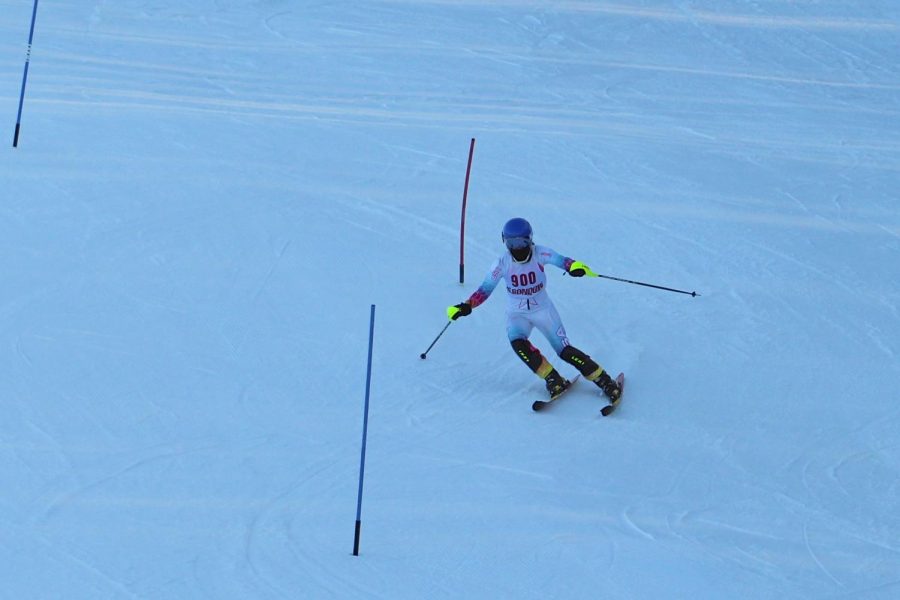 Photo Annemarie Wood
The boys' and girls' skiing teams competed in their third race of the season against Millis, Wachusett, St. John's, Hopkinton, Shrewsbury, King Philip, Nipmuc, Medway and Ashland-Medfield at Ski Ward on Thursday, January 19.
The girls had a successful race placing first with a score of 955 points; the boys placed fifth with a score of 881 points.  
Because the sport is competed individually, to determine a winner, the teams takes their five top scores for a cumulative total.
Standout skiers of the meet included junior Nicholas Cammarano, sophomore M Clark, sophomore Sam Martin, junior Jason Michalik and senior Jeffrey Wallace.
For the girls, sophomore Kaitlyn Desio, junior captain Rudy Utzschneider, freshman Luciana Postizzi, freshman Mina Utzschneider and sophomore Meghan Cannon brought the team to victory.
Even though the scoring is based on individual skiers, the team atmosphere is what carries the teams to success, according to Rudy Utzschneider.
"The level of energy has gone up every single race," Utzschneider said. "Although you can't see it from the bottom, at the start, the whole team is cheering each other on and helping with mental preparation as well as equipment maintenance. There is no camaraderie like ski team camaraderie and it's one of the reasons that I love the team."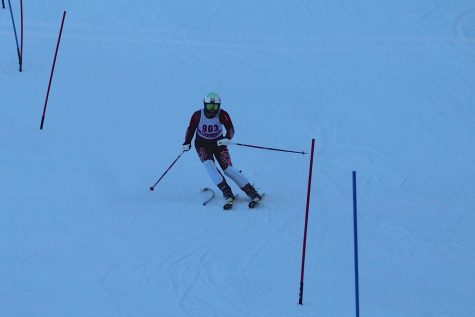 "The highlight of the meet is always the group of Gonk skiers cheering you on at the starting line," senior captain Matt Richardson said.
The team had their first slalom race this meet, which involves alpine skiing between poles or gates. Despite the team not being used to the event, they were still able to deliver successful scores.
"Today [January 17], our inspection, frequent course reports and practice from yesterday [January 16] were a huge advantage," Rudy Utzschneider said. "At practice yesterday, we had a pretty difficult course, so for the race today we were over-prepared, which was awesome. It was also our first slalom race, and for those new to skiing, definitely a hard concept to grasp, but the results were awesome and everyone adjusted well to it."
The individuality of the sport may seem like it would be a divisive aspect of the team, but Rudy Utzschneider sees it as a driving force for them.
"The inner team competition on both the boys' and girls' side has been intense with different people fighting for the top spots on the team every week," Rudy Utzschneider said. "This has driven people to work harder and harder, so hopefully we will see a few people at States."
The team looks forward to the future with a solid chance of making States.
"The girls' team is looking to field a really successful team at States composed of four or five girls," Richardson said. "The boys' team hopes to field one or two States racers."