Senior Thursday: Yuyang Gu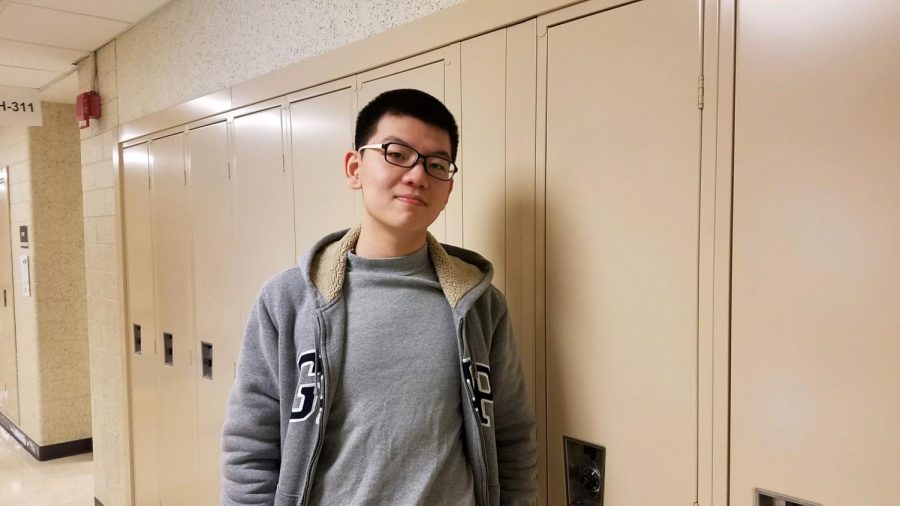 What is the most exciting hallway to walk down, (and why)?
"H.  Because that's the hallway of math."
What is your favorite food, and why?
"Cheeseburger.  'Cause I love cheese.  That's pretty much it."
What are your thoughts about trees?
"One interesting thing about trees is you can just cut them down and make a bunch of wood.  Start a fire or something."
What colleges are you applying to?
"I'm going to Brigham Young University."
What is the most notable thing you have accomplished?
"I've been chosen to be an exchange student to the United States."