Corwin graduates special education Community Access Program
Hang on for a minute...we're trying to find some more stories you might like.
The special education department celebrated postgraduate William Corwin's completion of the Community Access Program [CAP] on November 30.
Corwin has been very active locally both inside and outside of Algonquin.
"He's been so amazing as part of our community," special education teacher and CAP transition coordinator Monique Cloutier said. "He's been out in the community, and he's post-grad so he's worked and built quite a great resume."
Corwin has been praised for his dedication to the CAP program and his willingness to volunteer and assist people in the community.
"They've said Will is one of the best students because he pays attention so well," Cloutier said. "He takes back what he's learned, he's learned so much about nutrition and health and been a part of the campus. He works in the health center [at Framingham State University] and they gave him a little party there, and he got a certificate there."
In addition to work experiences, Corwin is an avid volunteer.
"Every day William went out into the community to volunteer either at the Special Olympics office, Zeh School in Northborough, the Northborough food pantry, the Northborough public library and two days a week he went and did some coursework at an internship at Framingham State," special education teacher Caitlin Hynes said.
Corwin's parents have been supporting him through his entire journey to this point, and they are excited to see what his future holds.
"[Corwin's graduation] is really exciting," Will's mother Kim Corwin said. "I keep thinking back to when he first started in the school system here. He was in the integrated preschool when he was three."
Corwin plans to continue his volunteer work in the community and his participation in Special Olympics.
"Will will be attending a day program in Ashland called Advocates of Ashland, and he'll be continuing with life skills training and job training," Kim Corwin said. "He will also decide on a job and start working in probably two to three months."
Corwin has enjoyed his time at Algonquin and feels excited and prepared for the future.
"I feel good [about graduating CAP]," Will Corwin said.

About the Writer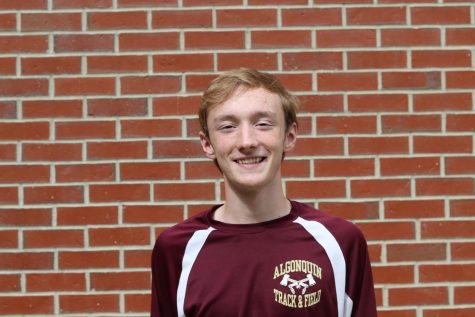 Ben Weber, News Editor
Ben Weber decided to take Journalism his freshman year and then later became the Assistant News Editor his junior year. He is now the News Editor. Ben...