Sophomore Tuesday: Nicholas Hodge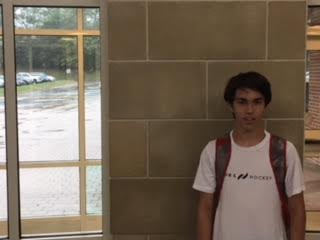 Hang on for a minute...we're trying to find some more stories you might like.
Are you excited for the year and why?
"Yeah, because I have a lot of new classes and people I don't know in my classes."
What's your least favorite part of the school?
"Lunch because it's a 10/10 time."
How do you feel about the new rules?
"A tad excessive. I don't feel they are dealing with the problems in the most effective way."
What is one of your peeves?
"Busy work."
What are you going to do after high school?
"Doing my best to get in Umass Amherst. Probably major in business."