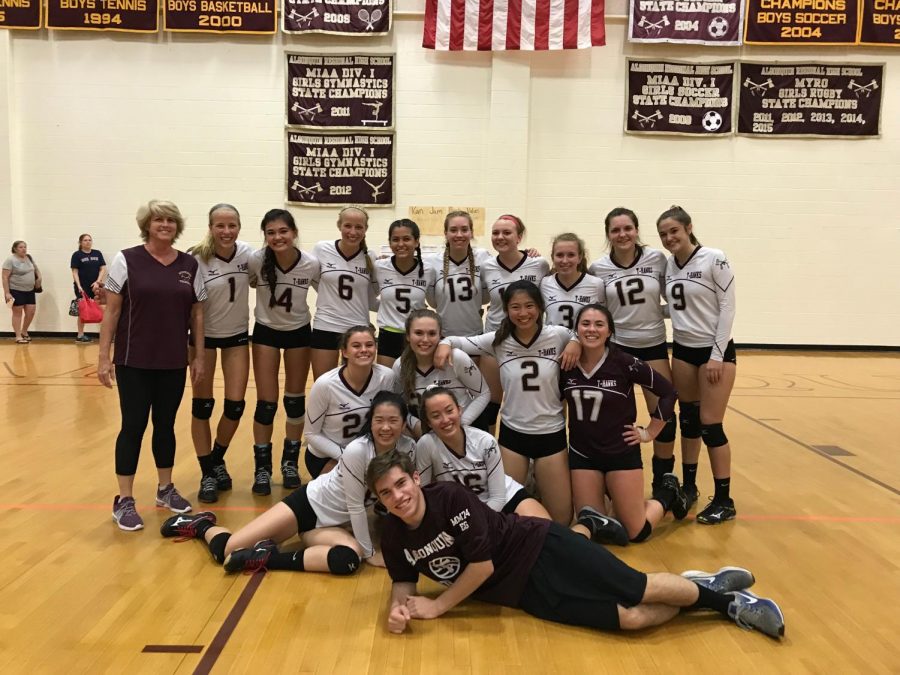 Submitted Nellie Zhang
Girls' volleyball celebrated a close 3-2 win against the Shepherd Hill Rams on Friday, September 14.
The teams were back and forth throughout the nail-biting, two and a half hour game. The T-Hawks won the first set 25-13, but the Rams came back, winning the second set 21-25. In the extremely close third set, the T-Hawks narrowly secured a 26-24 victory, but again, the Rams returned in the fourth set with a 25-21 victory.
Since neither team earned three winning sets, the teams went onto a fifth set which would determine the outcome of the game. T-Hawks scraped by with a 15-13 lead, winning the game once and for all.
"That game was really good, it was really tough competition," senior captain Gabriella Alberghini said. "Our main focus is to simplify everything and just play our side and work on the things we can control and let them make mistakes. We really stuck to it and were able to keep the energy up and the positivity up as well."