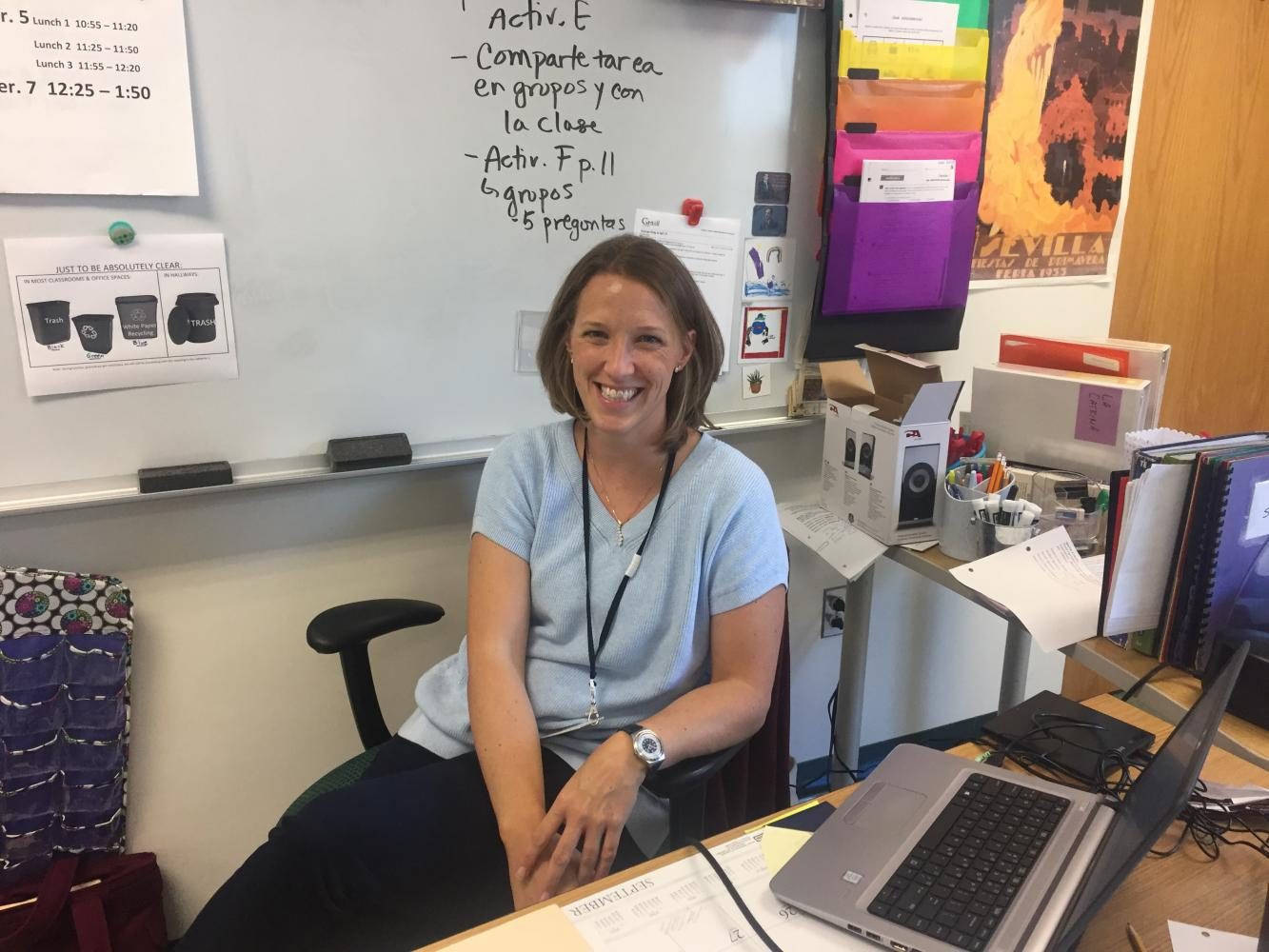 Photo Natalie Sadek
What's your favorite class to teach?
"Spanish!"
What is your least favorite restaurant?
"The one place I'm not impressed by is Buffalo Wild Wings. It's never as good as I want it to be."
What's your favorite clothing store?
"Lands' End."
What's your advice to high school students?
"I would just say make the most of your high school years, because it all changes after that. Study hard, play hard, and be a good person.
Who's your favorite celebrity?
"Depends, I like so many different people, but let's say Hugh Jackman."