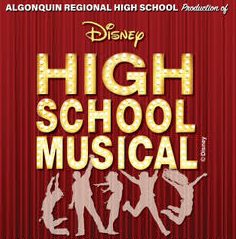 Courtesy Tom Alera
With a short month of rehearsals remaining, the "High School Musical" performances are around the corner. Tickets are now on sale online for $15.
This spring, director Tom Alera brings the popular 2006 "High School Musical" film to the ARHS stage. The audience will be brought to East High and will witness the budding romance between the main characters, Troy and Gabriella.
Performances will begin at 7:30 pm on May 24, 25, 26, 27, and at 4:30 pm on May 27. Be sure to get your tickets now to make sure you don't miss it!